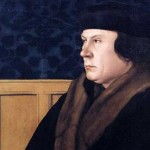 It's day 21 of the Kickstarter for The Hawaii Project, Wednesday, April 22.
Today is a travel day, returning home from my parents house. I don't get much done, other than contemplating where I stand. No wifi on the plane and it's crowded, so I content myself with reading more of Dying Every Day: Seneca at the Court of Nero, Nero of the "fiddling while Rome burned" fame. It's really quite interesting how much Seneca reminds me of Thomas Cromwell (most recently described by Hilary Mantel's Wolf Hall and Bring Up The Bodies. Both were from very modest backgrounds, rising to the heights of power as Kingmakers, and struggling with balancing their nobler instincts with the darker requirements placed on them from the political realm. Plenty of lessons there for you corporate folks near the top of the ladder.
Late in the day a reporter pings me, she's trying to get an article on THP placed and written. She needs a quote from somebody from the books world from outside the project for some "validation". Turns out my daughter's fiancee's mother is a librarian, and one of my beta testers, who really likes what I'm doing. I connect the two of them and voila a quote is born. That's how the sausage gets made, people.
Tomorrow: Essentially one week left. I need to regroup and figure out where to focus in the remaining week. Absent some form of miracle, I won't hit my target, and I need to figure out whether and how to try to make it, or just take my learnings and move on to the next stage of my project.
$8,345 pledged,  23%, funded, 115 backers.