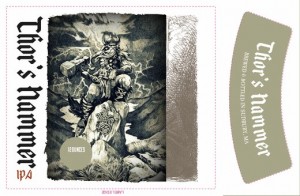 Well now, it's been awhile since I posted anything! Coming soon, my annual best music of the year post. But in the meantime, I just finished a batch of beer, with help from Kristen & Erik. And special help from my sister in law Dallyn. I christened the beer Thor's Hammer IPA, and she promptly designed a label for it. Can't wait for the beer to finish fermenting & conditioning.
Here's the label. Nice 8).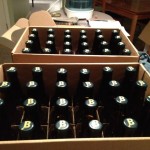 And some bottles.
And the elves who helped brew it.