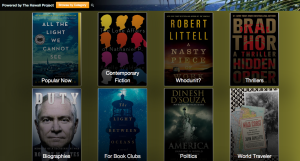 It's day 28 of the Kickstarter for The Hawaii Project, Wednesday, April 29.
$11,025 pledged (yay 11k+!) , 31% funded, 142 backers. 3 days to go.
So the results are in on the Facebook ad campaign I ran. here's the results:
WEBSITE CLICKS: 161
REACH: 14,432
TOTAL SPENT: $50.00
AVG. COST PER CLICK: $0.31
NUMBER OF DONATIONS GENERATED: 0
TL/DR version: I can't spend my way to success in the campaign, obviously.
Now, there's some confusing info in this. Google analytics reports that only 28 clicks came from Facebook in that time frame (vs the 161 claimed by FB), and the Facebook ads also have "like" buttons on them – not sure if those count as "clicks" or not. I pick up some likes on the FB page for The Hawaii Project, but that's not really what I'm after. And I forgot to add a tracking code to the URL as well, sigh…
The cost per click is surprisingly low to me. But that last number pretty much says it all. I don't think paid advertising is the way to success for my kind of product. By way of contrast, this daily LinkedIn post about the Kickstarter has generated a fair number of clicks and views as well. While the total count is lower than FB, I can track a handful of contributions directly to these posts, vs 0 for FB ads.
Brief Commercial Interruption: The Hawaii Project brings you books and book news you'd never have found on your own, by tracking hand-selected sources of great books, uncovering things that match your favorite authors, personal interests and current events, and bringing them to you daily. 10% of our revenue goes to 3 great literacy non-profits. Check us out on Kickstarter: 
http://www.thehawaiiproject.com/kickstarter
The pilot project at the Nahant Library is going well. I spend the rest of the day fixing up the landing page so it is more patron-friendly (it's the header picture for this article, and get some good feedback on it. And I'll reuse that page later for the main product so it's not wasted effort.
(btw – HTML/CSS hackers – this article on Medium is fantastic for helping amateurs like me do good looking Text on Images, along with detailed, practical advice for better looking UIs, I used some of the techniques mentioned in the above screenshot).
I get an invite to write a post-mortem on my last startup, goby. I have a fair bit of that post in my head, and I'd love to get it out in time for a last bit of press on The Hawaii Project. But that subject is too important to me to rush, and I don't think I have time to do it justice, and still get it published in time to help. Still, better get at it.