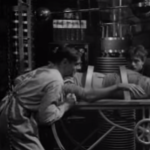 It's day 14 of the Kickstarter for The Hawaii Project, Wednesday, April 15.
$7,565 pledged,  21%, funded, 105 backers.
It's exciting to be across the 100 backer milestone, but I'm a little disappointed how few actual donors the BostInno article produced, even thought it was probably seen by a few thousand people. Tomorrow, I'll produce some stats on it. Still, it was great coverage and there's likely a tail to it. I already got one other potential press opportunity from someone seeing the article (from someone in Hawaii no less!).
But this morning, I just can't face hawking (aka "pushing", "promoting", mailing, tweeting, posting, ….") my product more today. I need to DO something. I've had an idea about how to make the recommendations much much more personalized than they are. Hint: it involves interest vectors, dot products, linear algebra and metadata. Sound sexy? I thought so. I hack til about 2pm, and it's…..working. "It's Alive", he said to maniacal laughter.
Working pretty damn well actually. Surprisingly well. Not scalable, but that can wait for another day….psyched.
I have coffee with an old friend who's leaving his job of 22 years and going back into the job hunt. After 22 years, it's a little scary, I imagine. I encourage him to take some time off before making any decisions. (Rule 28 in my personal list of Gibbs Rules for worklife – I'll post those some day). He asks if there's any good startup events to go to.
Duh. Palm-to-Forehead Slap. I realize I totally forgot about events! Never even considered lining some up! Duh. I scramble. There's a Mass Innovation Nights event coming, but it looks full. I submit anyway. Startup Stir has an event. I submit. There's more events out there, but long lead times to get in….gack. Maybe too late for the Kickstarter, but I should be other there talking about….hawking….my product anyway 8). Note to self: next time, don't forget the events. Talking to real people in person, not through email. Strange concept.
Today's Music: Massachusetts Americana Singer-Songwriter Jeffrey Foucault. Check out "Train to Jackson".