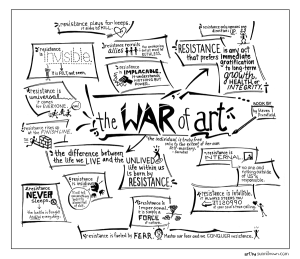 It's day 11 of the Kickstarter for The Hawaii Project, April 12. Sunday.
$7,035, 20% of goal, thanks to a generous donation. Still coming in as a trickle. Not going to make it…..
It's Sunday. Thinking about dialing it back today. I have one main goal for today. Get in touch with book bloggers. So far, I've mailed friends, acquaintances, journalists, librarians (every library in the state of Massachusetts believe it or not!), and gazillion other people. But I haven't sent any to book bloggers, who should be interested, both for their readers and so they could get their blog included in The Hawaii Project. I've been meaning to do this since day 2 of the campaign, haven't done it….
I start to draft an email, built out of the key messages I've crafted and been repeating, but tailored for book blogs (I've repeated this stuff so much it's starting to feel stale). One thing I'm going to offer them is to do a guest post. I start looking around at what's going on in the books world to see if I can draft off of something, make a topical post.
There's a HUGE controversy going on right now in Science Fiction land around the Hugo Awards. It's fallen prey to the same political polarization that's everywhere else too. Just google "Sad Puppies" and you'll get the picture pretty quick. There is a blog post to be written, about why the "Awards" mentality is fundamentally wrong, and why The Hawaii Project is on better footing in terms of helping readers, but I look up after about 3 hours of web surfing and realize I haven't sent my mails.
Uh.Oh. I have encountered the dread Resistance, as Steven Pressfield likes to say (btw Read This Book). Procrastination if you will. That force that helps you avoid doing the things you should be doing, maybe because you're afraid. I realize I've been putting this mail off and avoiding it for a long time. Because most everyone I've been in contact with so far has some reason to listen to me and hear me out. They're a friend. Or a journalist who gets paid to listen to people like me pushing a product.
Book bloggers, well, they are the most bookish of people on the internet. I realize I'm afraid of having my work (and myself) judged. Found irrelevant. Found not worthy of mention. Ah, there it is. That's why it's taken so long to write this mail. Gotcha. It's funny the things you can hide from yourself.
Brief Commercial Interruption: If you're reading this, you may not know what The Hawaii Project is. The Hawaii Project brings you books and book news you'd never have found on your own, by tracking hand-selected sources of great books, uncovering things that match your favorite authors, personal interests and current events, and bringing them to you daily. 10% of our revenue goes to support 3 great literacy non-profits. 
If you think that's a worthwhile endeavor, I'd appreciate your backing on Kickstarter: http://www.thehawaiiproject.com/kickstarter
OK, now I have that straightened out, I pick 10 blogs, read them so I understand their audience and profile, and fire off the mails pretty quickly. Not so hard after all. I had a quota of mails to send, and to punish myself I make sure I do more than my quota. (btw I've written about this too in Do More Than is Required of You).
And close out the day with the first episode of the season for Game of Thrones. Yay!
(music: Sunday is Jazz day at my place. Dexter Gordon's wonderful Night in Tunisia and other gems here).