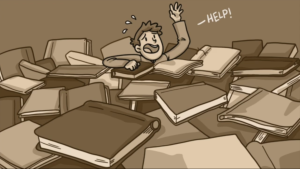 "You will walk lighter after, when there is no looking back."
                                        Mary Renault, The King Must Die.
It's day 1 of the Kickstarter forThe Hawaii Project, April 2. Not April Fool's Day. Thursday.
Up early this morning, gonna hit the Launch button early. I'm buzzing, ready to go, got the launch butterflies, but I'm also tired. I was up late doing an interview with Hawaii Public Radio, which was really fun and apropos, but 5pm their time is 11pm my time. And I needed to wait til the end at midnight to see if they played my friend Will Weston's track – he's a Maui native but I met him in SF in his bar one random Saturday. He gave me the music for my Kickstarter, and I want to return the favor. And I've been cranking for a month to get ready. Spoke yesterday with a friend-of-a-friend who'd done a successful Kickstarter, he had many tips, including, "launch early so you pick up European traffic", and, "use KickTraq", both of which I'm doing now.
"Fire in the Hole"!!! I shout as I start launching my barrage of emails. Friends, former co-workers, acquaintances, tennis buddies, former parents-watching-baseball together, and so on, ad nauseum. I think I literally sent 5000 emails today. More on my email strategy after the Kickstarter is done. I'll cough up all my tips and strategies and stats and fails. Shit. Google Mail is blocking my "mail merge" on gmail. Gotta move it all to SendGrid. That takes an hour.
Seems like I am awash in twisty maze of emails, all alike. (That's an Adventure  pun for you young-uns). Mails from people I haven't seen in years. Invitations for coffee. "Who are you again exactly?" testy responses from vague acquaintances. Personalized Thank you notes to dozens of backers. Inquiry from a library that wants to pay for The Hawaii Project on their site (yay!). Need to get into my old goby email account for contacts, but it's locked up for some reason. No Plan survives first encounter with the enemy. Frenzy. Forgot to eat. More press outreach. I'm loving it.
In the end I'm not doing this for the money, I'm doing it to raise awareness. So far, it looks promising.
Music: Last.FM tells me I spent most of the day listening to Irish Music, great for working, particularly Open The Door for Three:  (High Germany particularly).
In bed at midnight.
(note: this post was written after day 1. day 1 was too crazy to blog).